Clients Love Us

4.8
"Loved the customization of everything! From the challenge […], points, to bulletin board, and features like leaderboard and "communication so you can nudge teammates."
4.9
"Our [program] encouraged community members to stay physically active and be mindful of important needs such as hydration, relaxation, and nutrition."
Wellable empowers organizations of all sizes, industries, and geographies to build healthy, productive workforces that want to show up every day.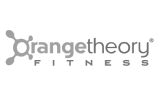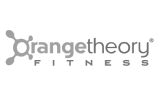 "The entire experience has been great! From the start, the Wellable team has been very welcoming and helpful. The platform is very easy to use, it's very easy to set up, and the challenges are unique! It is very user-friendly, sleek, and modern. Wellable is definitely a worthwhile investment for any company that wants to implement new wellness challenges to their employees."
"We had one employee tell us that she has lost 30 pounds- that was really great to hear- we love that we have found a program that is helping our employees get on a healthier track. There are also a variety of challenges for you to choose from so you should be able to find some that fit the culture of your organization. Wellable provides great ideas for prizes as well so you are sure to find something that works for your company"
"The On-Demand Classes, webinars, and ability to auto-track points are amongst our favorite features. We are also very impressed by the customer service team as well as the helpfulness, timeliness, and professionalism of our Account Manager…"
"Our [program] encouraged community members to stay physically active and be mindful of important needs such as hydration, relaxation, and nutrition."
"It is super easy to use and administer. Very interactive app. Their leaderboard standing is awesome."
"It's easy to use, able to be tailored to your specific business goals, and the team has outstanding customer service. The cost is also extremely reasonable."
"I like that the tool is easy to use for our employees. I also love the creativity of the different challenges as it makes doing multiple challenges a year fun!"
"Very user-friendly which made training my team a breeze."
"The experience that I had was nothing but perfect. The Customer Service was extremely helpful, very patient, supportive and truly kind the whole time with me."
See Wellable In Action
Make the most of human capital by building a healthy and productive workforce with Wellable