With dozens of connected apps and devices, Wellable allows your employees to engage in wellness on their terms. They pick the apps and devices that make the most sense for their lifestyle, connect them to Wellable, and watch them automatically sync with their account. Wellable brings the ecosystem of consumer wellness apps and devices to a single platform.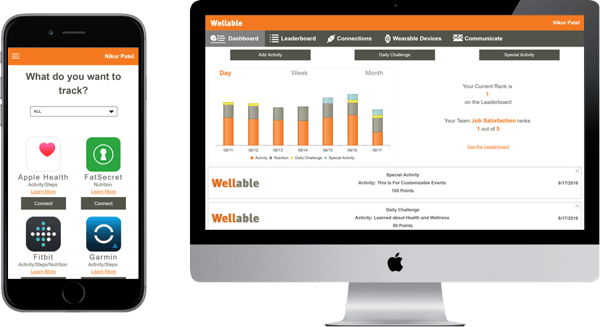 Employees aren't the only ones that benefit from Wellable's technology platform. Employers get:
Full administration of multiple challenges
Customization and branded portal
Rewards management
Pricing based on active participants so you never pay for non-engaged employees
To schedule a time with a Wellable Specialist to chat about your specific needs and request a free trials account, fill out the form or give us a call at (617) 329-9399.